Infos - Cape Town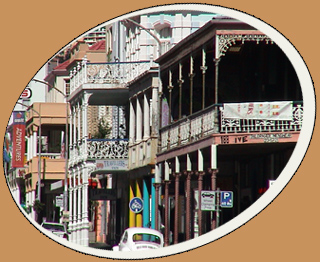 The area of Cape Town is inhabited by round about 4,5 million people. The population consists of black-, coulered- and white people. After the end of the apartheid, South Africa was first "Coloured Preference Area" that means that employers for example had to give priority to coloured people. Now they changed the term so that all "previous disadvantaged" people should be in advance in order to rdeuce the huge socioeconomic gap of the different cultures in South Africa.
During the apartheid were black people (who immigrated from the northern regions) only in very few cases allowed to settle down in the Western Cape. So called townships emerged in those days. Areas that were given free from the government. Homeless people settled down and started building huts out of rubbish in order to have at least some kind of a home to live in. These slumlike areas grew bigger and bigger during the years without any control or help from the government.
In the last years with the "new government" the conditions have improved a bit. (e.g. some huts are replaced by small houses, toilets- and washhouses were built and people are starting to organise neighbourhood watches and workshops.) The "new government" tries its best against the problems of a massively growing population.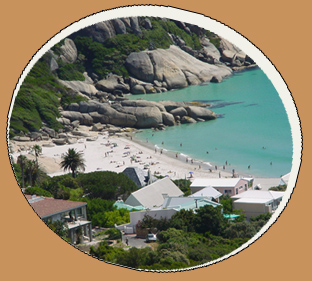 The outward appearance of the city is very colourful. Most houses were build during the rich colonialtimes of the Dutch and the Brits. The new built "modern" houses reflect the contrast of the different times in South African history. In the city you find small cafes, restaurants and a few shops
To do some serious shopping you rather go to one of the huge shoppingcenters around Cape Town. For example in Centuy City, this is the biggest shoppingcenter in the whole southern hemnisphere, here you´ll find everything you can think of.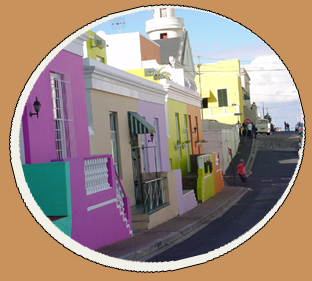 This picture shows Bo Kap, an area at the food of Lion´s Head that is well known for its colourful small houses.
In the north of Cape Town lies Stellenbosch, one of the biggest wine growing areas of South Africa. Most of those wine farms offer a wine tasting, where you can try different wines and learn everything about the farm and their products.